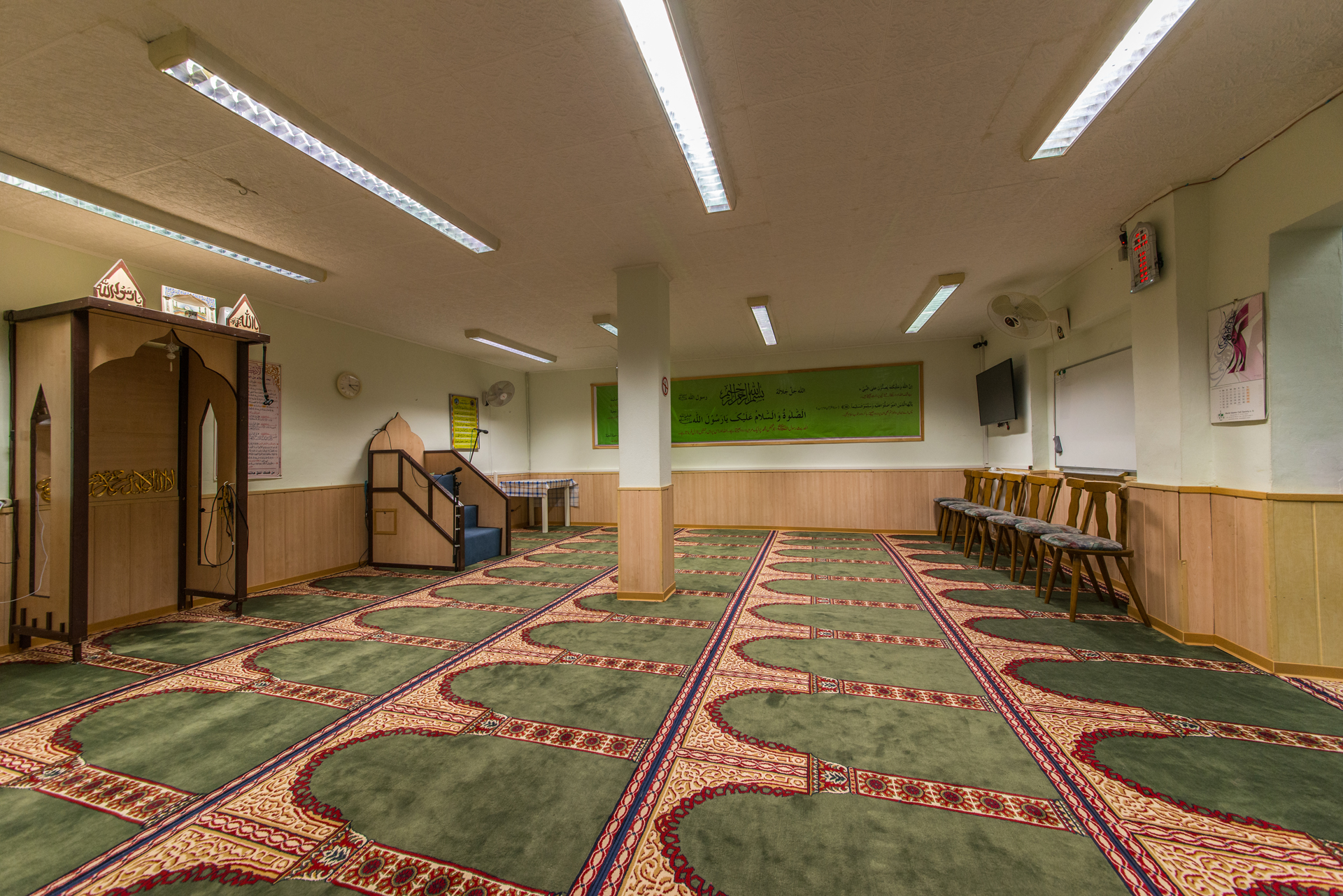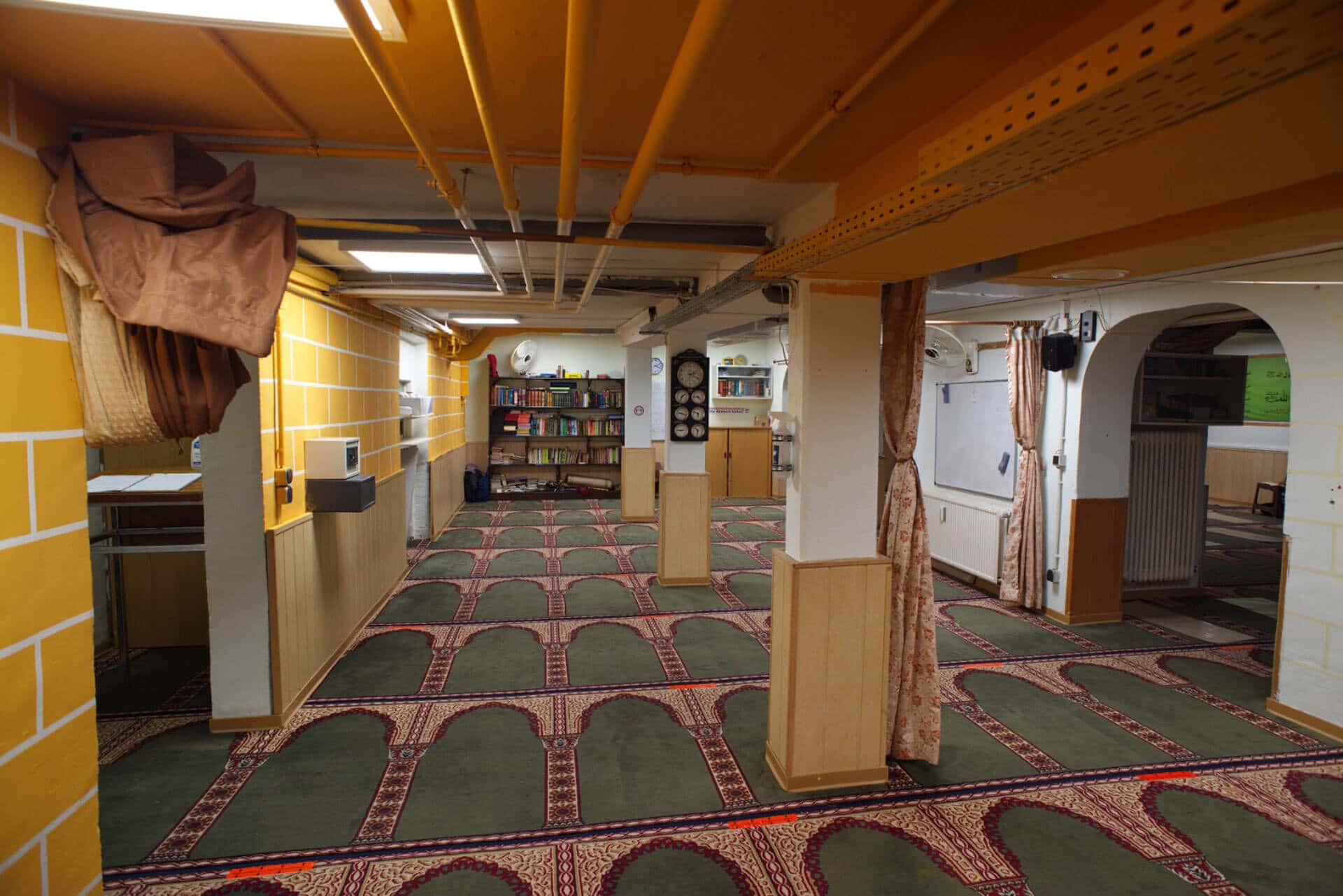 Corona Vaccination Campaign
Starting from 02 April 2021 the Friday prayer will take place at 02:45 pm and the speech will begin at 13:45 pm in shā Allāh. From 03 December 2021 the Friday prayer will take place at 13:15. ||
IQRA ACADEMY Online: New school classes have already started. Please call or email for further information. ||
IQRA ACADEMY FOR KIDS AND WOMEN: Because of COVID-19 every Saturday from 10:00am to 02:30pm online lessons. Program for children and women in German and Urdu (Tajweed, Quran, Hadeeth, basic teaching of Islam and Urdu lessons). ||
Whoever builds a mosque for Allāh, for him Allāh will build a house in paradise". (Bukhārī and Muslim) ||
اس مر کز میں جمعتہ المبا رک کی نما ز 14:30 بجے ادا کی جاتی ہے اور بیان 13:45 بجے شروع ہوتا ہے ۔ 3 دسمبر سے جمعتہ المبا رک کی نما ز 13:15 بجے ادا کی جاے گی- | | اِقرا اکیڈمی کی نئی کلاسسز الحمدُ لِلّلہ 1 اپریل 2021 شروع ہو گئی ہیں۔ داخلہ کے لئے اقرا اکیڈمی کے ٹیلیفون نمبر یا ای میل سے رابطہ فرمائیں ۔ | | اِقرا اکیڈمی میں ہر ہفتہ صبح 10 بجے سے 14:30 بجے تک کرونا وائرس کی وجہ سے اون لائن خواتین اور بچوں کو قرآن، تجوید، اسلامیات اور اردو کی تعلیم قابل اساتذا کے زیرِ نگرانی دی جا تی ہے۔
|| -حضر ت عثمان رضی ﷲ تعالیٰ عنہُ روایت ہے کہ رسول اﷲ صلی ﷲ علیہ وسلم نے فر مایا "جو شخص اﷲ کے لئے مسجد بنا تا ہے تو اﷲ تعالیٰ اس کے لئے جنت میں مکان بنا دیتا ہے ||

Pak Islami Majlis was founded in March 1996. After growing popularity and ever-growing community of Majlis moved premises in 2003 and has since been established in the Brennerstr. 12 The mosque is located centrally. It is located 5 minutes walk from Central Station.
Donation for Pakistan
As you all heard about the flood in Pakistan. One third of the Country is under water. The people over there need help.
We want to help them and for that purpose we need your help.
Material Help: If you have old or new clothes (for children, men, women), you could put them in cartoons which is use for shifting (please no blue/yellow/grey bags) and pack orderly.
Bring the cartoon to us at the following address (see below). At the end of September we will send the whole collected cartoons via ship to Pakistan.
Money aid: We collect also money, in order to provide necessary groceries, blanket and tent.
Please donate clean, wearable clothes to the following address:

Pak Islami Majlis e.V.
Brennerstraße 12
20099 Hamburg
Donate the money to the following Bank:
Pak Islami Majlis e.V
Hamburger Sparkasse
Konto Nr.
IBAN
DE86200505501026222594
Verwendungszweck
Flut Opfer
موجودہ سیلابی اور نازک صورتحال ، متاثرین کی ضروریات اور ہماری ذمہ داریاں مہنگائی کی موجودہ لہر اور سیلابی صورتحال نے سابقہ تمام ریکارڈ توڑ دیے ہیں ایک غریب متوسط تو کیا اچھے کھاتے پیتے گھرانے ذہنی طور پر مفلوج اور جسمانی طور پر بدحال اور نڈھال ہوگئے ہیں غرباء دن رات کی محنت اور دوڑ دھوپ کے باوجود اخراجات پورے کرنے کی پوزیشن میں نہیں رہے ۔ اس وقت ھمارا پیارا گھر پاکستان مشکل میں ھے ۔ اخوت و ھمدردی کاموقع ھے۔ ایثار و قربانی کا وقت ھے۔ اس وقت اپنے ڈوبتے گھر کو بچانے اور بے گھر ھونے والے بہن بھائیوں کی بحالی کے لیئے جو کرنا ھے ھمیں خود مل جل کرن<ا ہے اس وقت سیلاب زدہ علاقوں میں ھمارے بہن بھائیوں کی زندگی بہت مشکل میں ھے۔ خوراک کی کمی ھے۔۔۔۔ صحت وصفائی کا مسئلہ ھے۔۔ پینے کے لئے صاف پانی دستیاب نہیں۔۔۔۔ چھت نہ ھونے کے سبب خیموں کی اشد ضرورت ھے یہ وقت ھے مواخات مدینہ کی یاد تازہ کرنے کا۔۔۔۔ آگے بڑھیئے اور انصار مدینہ کی معطر یادوں کو تازہ کرتے ھوئے ایک بار پھر اپنے مصیبت زدہ بھائیوں کو گلے لگا لیجئے ان کی مستقل بحالی کاسوچئے۔ ۔۔۔ اس وقت پورا پاکستان قدرت کے اس امتحان سے دوچار اور پانی میں ڈوبا ہوا ہے، کم و بیش تقریباً چالیس ملین کے قریب انسانی جانیں متاثر ہوچکی ہیں ، کم و بیش تقریباً 1200 کے قریب اموات ہوچکی ہیں ، کم و بیش 2000 کے قریب افراد زخمی ہیں اور کم و بیش 750000 کے قریب جانور ہلاک ہوچکے ہیں ۔ غربت ، افلاس کی موجودہ خطرناک صورتحال میں تمام اہل ثروت بلکہ تمام مسلمانوں کی خدمت میں دردمندانہ درخواست ہے کہ خدا کے لئے اس نازک موقع اور صورتحال پر ہمارے تمام متاثرین بہن اور بھائی ہماری مدد کے منتظر ہیں ۔ آیئے ! ہم پاک اسلامی مجلس ہیمبرگ Brennerstraße 12 کے توسط سے اپنے بھائیوں کے دست و بازو بن جائیں اور ان اپنے بھائیوں کے ساتھ ، آپ نقد رقم کی صورت میں، اور کپڑوں کی صورت میں اور جوتوں کی صورت میں اور بالخصوص عورتوں اور بچوں کے کپڑوں ( گرم کپڑوں ) کی صورت میں تعاون کرسکتے ہیں، پاک اسلامی مجلس ہیمبرگ Brennerstraße 12 اور اس کی انتظامیہ آپ کے ہر قسم کے تعاون کو پورے پاکستان میں مختلف مقامات پر پہنچائے گی ان شاءاللہ، اور ان سیلاب متاثرین کے ساتھ آپ کا یہ تعاون نہ صرف ان کی ضروریات کی تکمیل کا سبب ہو گا بلکہ ان کے ایمان کی حفاظت کا بھی سبب ہو گا کیونکہ حدیث شریف میں آتا ہے ،، کادالفقر ان یکون کفرا ،، ( قریب ہے کہ غربت و فقر انسان کو کافر بنا دے ) موجود سیلابی و ستم زدہ حالت میں غرباء کی امداد کرنے سے انکے ایمان و اعمال کی حفاظت کا بھی ذریعہ ثابت ہوگی یہ انسانی ہمدردی کا تقاضہ بھی ہے ۔ اور ایمانی تقاضوں کی بنیاد بھی ہے ۔ یہ وقت غرباء کے ساتھ اہل ثروت کے بھی امتحان کا وقت ہے کہ وہ اس کڑوے وقت میں اللّٰہ کے دیے ہوئے مال کو کیسے اور کتنا اللّٰہ کی راہ میں خرچ کرتے ہیں ۔ اللّٰہ تعالیٰ ہمیں اس ذمہ داری کا احساس نصیب فرمائے ۔
آمین انتظامیہ: پاک اسلاممجلس
Ghazanfar Uddin Ahmed +4917648277233
WhatsApp
+491706942044
Mufti Saad Ur Rahman
+49 1521 2955343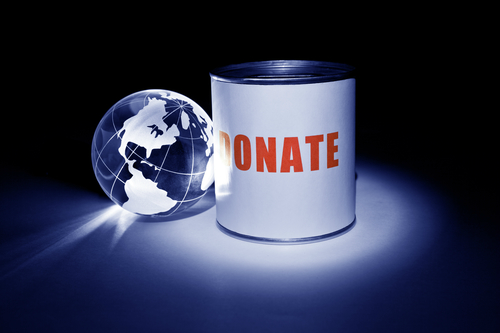 All praise is due to Allah. Today, on Saturday, July 9th, 2022, the Eid prayer was performed under the direction of the Imām of the mosque, Mufti Muhammad Saad ur-Rahmān, which was attended in large numbers by Muslims from a wide range of nations from Hamburg and the surrounding area.
During his speech, the Mufti mentioned aspects and reasons for the Qurbani and recalled them. He also recalled prayer, its effects and compassion towards others.
After the prayer, the Eid speech was given, followed by supplication for the protection of the entire Muslim population.
Following this, those present ritually congratulated each other. There was refreshment from mosque with tea and pastries.
In this way the performance of Eid ul-Adhā came to an end.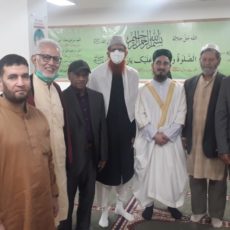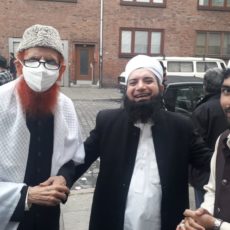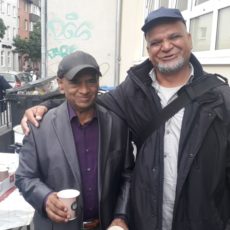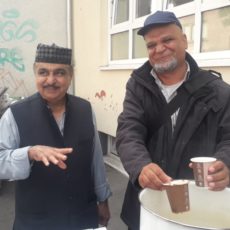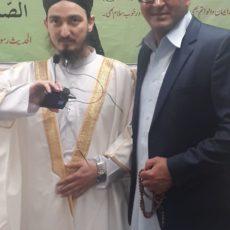 Corona vaccination campaign
On November 21, 2021 from 10:00 a.m. to 6:00 p.m., many people was vaccinated against Corona Virus by DRK (German Red Cross). Numerous people have participated and been vaccinated.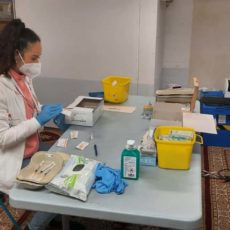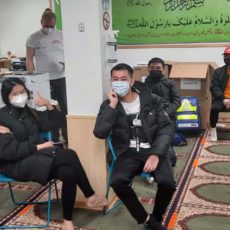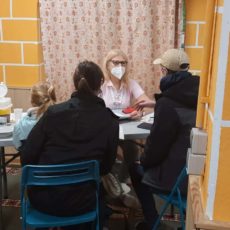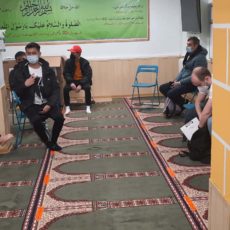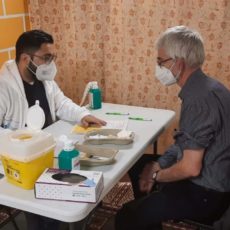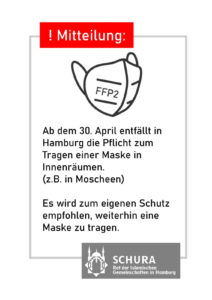 WINTER TIME:
Friday Prayer 13:15
KHUTBAH 12:40
SOMMER TIME:
Friday Prayer 14:30
KHUTBAH 13:40
Prayertime
Next Prayer:
| | |
| --- | --- |
| Fajar: | 06:19 |
| Zuhur: | 12:11 |
| Asar: | 13:48 |
| Magrib: | 16:07 |
| Isha: | 17:27 |
Dear all,
From April 30, the obligation to wear a mask indoors will no longer apply in Hamburg. (e.g. in mosques)
For your own protection, it is recommended to continue to wear a mask.
Important Information
New IQRA ACADEMY session begin On-Line In Sha Allah on 20.08.2022
Every Saturday from 10:00 to 14:30
IQRA ACADEMY Administration open please ask for registration.
IQRA AKADEMIE SCHULLEITUNG
Legal requirements for performing prayer / entering the mosque:
The visitors must follow the following rules and regulations:
• Do the ablution(Wuzu) at home. The sanitary facilities of the mosque are not available for this.
• Bring your own face mask. This is to be worn over the mouth and nose.
• Bring your own prayer mat (Jaye namaz).
• When entering and leaving the mosque, keep a distance of 1.5 m..
• No group formation in front of the mosque. Please leave the area surrounding the mosque immediately after the end of your visit.
• Follow the instructions of the police and the instruction of mosque Administration!
• If you have symptoms such as fever or mild cough, please stay at home and do not imperil the community. The same applies if you come from a risk area or have had contact with infected or potentially infected person.
Failure to do so may result in the mosque being closed for the duration of the corona pandemic. Please think of everyone and strictly follow the guidelines. If you have any questions, you can always contact us in advance or check the folder in the mosque during your visit.
The poor people are grateful for every small donation that will help them.
We thank you for your help!
May Allah protect us all. Ameen
"The best among you is the one who doesn't harm others with his tongue and hands." Prophet Muhammad (peace be upon him)